Having a brilliant product idea and making it turn into actual things in real life is not easy and it is already halfway to success. But, even the best treasure under the bottom of the sea needs a treasure map to be noticed. Product promotion plays a critical role in a product launch. SDMC has gathered 15 best product promotion practices for you to reference. Let's learn!
Product Promotion Definition
Product promotion is a broad term referring to various methods to publicize a new product, with the goal of boosting sales, brand awareness and brand image. There are various product promotion methods, ranging from digital marketing, which includes social media marketing, online advertisement campaigns to offline marketing. More examples include giveaways, product launch events and more.
In brief, the success of a product is not only about the ideas, but also the execution of making people aware of it, interested in it, and hence trigger the purchase at the end.
"To me, ideas are worth nothing unless executed.
They are just a multiplier. Execution is worth millions."
- Steve Jobs
Benefits of Product Promotion
1. Generate Sales
We all understand that a well-designed product does not automatically generate sales, it is promotion that makes it sell. Do your brilliant products justice by promoting them properly.
2. Establish Strong Brand Identity
A good product promotion campaign also helps establish a unique brand identity. Is your brand a classy, high-end one, or is it fun and vibrant with energy? It should be reflected not just by your product, but the campaign itself as well.
3. Tell People About a New Product
When you launch a new product or start a new brand, people have absolutely no idea about it, so it is critically important that your promotion correctly conveys your message - about the product and about your image - because it would contribute a lot to people's first impression.
Who should Consider Product Promotion
1. E-Commerce
You should consider product promotion if you're in eCommerce, especially if you do not have a physical shop. With the volume of new information going onto the Internet everyday, eCommerce faces very fierce competition. Without product promotion, it is hard to even get your product viewed by potential customers.
2. New Brands
Product promotion is also essential for people starting a new brand. As mentioned before, product promotion helps to make your brand stand out from many other brands in the industry. Having a well-established brand identity can help you to go a long way, and the way to getting sales will definitely be less bumpy than those without.
3. New Products or Product Lines
Even if your brand is decade-old, and has a steady customer base, product promotion is essential when you launch a new product or product line. Product promotion is all about spreading the news that new products are out in the market. For larger brands, do make a big fuss when you launch a new product. Let people anticipate, and that's how you get better sales when the product launches.
15 Product Promotion Best Practices
There are numerous ways to do product promotion, and people are continually thinking of new ways to do it. SDMC has listed out 15 best production promotion campaigns in 2022 for your reference.
1. Product Giveaways
Giveaway is almost the most immediate way to boost brand awareness, because nothing gives people more incentive to get to know your brand than free gifts. This method, however, should be used carefully and luxury brands should avoid using it, or it might ruin the brand's identity as a luxury.
Forms of giveaways include lucky draws, which should feature higher price products, collaboration, which give away products when people purchase from your partner, and free giveaways in which free samples are distributed to people with or without conditions. These methods are aiming at different targets, and we should first categorize the giveaways into 2 groups: (1) conditional and (2) unconditional.
Conditional Giveaways
For example, are lucky draws that require people to purchase certain products or filling in forms to enter the draw; or social media giveaways that require people to follow the page and/or share certain posts. The aim of conditional giveaways is to obtain potential customers that are interested in the products. Moreover, conditional giveaways that ask people to leave their emails helps to generate an email list, which enables the brand to do effective email marketing, as recipients are confirmed to be interested in the product.
Unconditional Giveaways
This form of giveaways is more popular among low-cost products, such as drinks and snacks. Some may collaborate with events, for example, free snacks are given to people who watch a sports event, while others may give free samples to pedestrians who happen to walk past the giveaway booth. These giveaways work best for products that are necessities anyone may buy, and if the product is good enough, recipients may well consider your brand when they have to buy the product next time.
An example of a well-conducted giveaway is the ion water giveaway by Pocari Sweat. When the product was newly launched, Pocari Sweat collaborated with various yoga studios and gave free drinks to the students. As a sports drink, it reaches the accurate group of target audience while getting exposure, making the campaign a good reference for new products.
2. Digital Marketing
People are spending more and more time on the Internet, and digital marketing is one of the best ways to obtain brand awareness. Digital marketing includes but is not limited to online advertisement, social media marketing and influencer marketing, etc. It is an immediate method to get website traffic and sales.
Strategic Digital Marketing Company offers a wide range of digital marketing services, from the above mentioned strategies to search engine optimization (SEO). Contact us to discuss with our digital marketing specialists to work out a customized plan just for you.
A model of successful digital marketing is Ikea Hong Kong. They are well aware of their product that gets viral online, which is BLÅHAJ, the shark soft toy, and develop posts and content about it. In addition, they have a timely grasp on trending topics and social affairs, which they make humorous remarks on, with a related introduction of their products.
3. After-Sale Customer Surveys
After-sale customer surveys are often missed out by brands, but they are important not only in retaining customers, but also in your future product development. After-sale customer surveys work particularly well with product testing and beta products. Products that come with after-sale surveys can greatly increase customers' leniency towards products' flaws, as they believe that the brand is constantly reviewing and improving the products according to the survey results.
Customers also feel more engaged with the brand as they fill in the surveys. If they feel that their opinion is going to make a difference in the product, there are better chances that they may purchase the product again. After-sale surveys can also come with a discount code, which contributes a lot in retaining customers.
After-sale surveys are also giving your brand insights about customers' expectations, which facilitates further production development. There is no better way of directly knowing the products' downsides. A humble attitude will bring your customers closer to the brand.
A brand that is doing well in after-sale customer surveys is MOS Burger. Whenever a customer tries their new product, they print a QR code on the receipt, linking to an online customer survey asking for their opinion. This can also help them in deciding which product to discontinue and what new products should be launched.
4. Referral Programs
Referral programs offer discount or free gifts to both the existing customers and new customers that are referred. Products that rely heavily on word of mouth to sell, for example, skincare products, should launch referral programs. Brands that find it hard to reach new customers can also try this method to boost sales. For these brands, their goal is not only to acquire new customers, but also to retain existing customers, and this method is suitable for them. Moreover, by launching referral programs, new customers that you reach are usually within the same age and interest group, making it easier for small brands with limited resources to market the products.
Small-scale shops that mainly run on Instagram, for example, should benefit a lot from this promotion strategy. Among many other shops, why would people choose yours in particular? Usually it's because the shop is recommended by a friend. People tend to trust their friends more than anonymous reviews online, so do launch a referral program if you are running a relatively small business.
5. Public Relations
Public relation refers to ways to get media coverage, including press releases and media interviews. This product promotion method is usually adopted by large brands that have already established a reputation because it is quite costly to have press releases published and media interviews require brand exposure. For brands with less budget, they may consider approaching the media and providing them with a unique brand story that will catch eyeballs, but the media will decide if they want to publish the story or not.
Maintaining a good public relation makes it easier for new products to enter the market. A good example is CASETiFY. They issue press releases about new collaborations and charity events, and various platforms publicize the news for them. When the brand gets famous, the media will approach its representatives to conduct in-depth interviews about both the brand and the entrepreneur. That will greatly boost the brand and product awareness.
6. GMB Promotions
GMB stands for Google My Business, which is the free listing function that is offered by the most-visited search engine in the world, Google. Not only it boosts the exposure of your products dramatically through showing the results on Google searches, but it also helps your businesses in map search results, which highly improves your customers' search journey experience in terms of local marketing. Customers could easily gather information about your businesses from the profile you set on Google, including the posts, photos, products & services, and Q&A that are closely related to your products. It could make your new products being discovered easier, as well as push people to go through the decision funnels as your information is more accessible, reducing their efforts in the research process for them.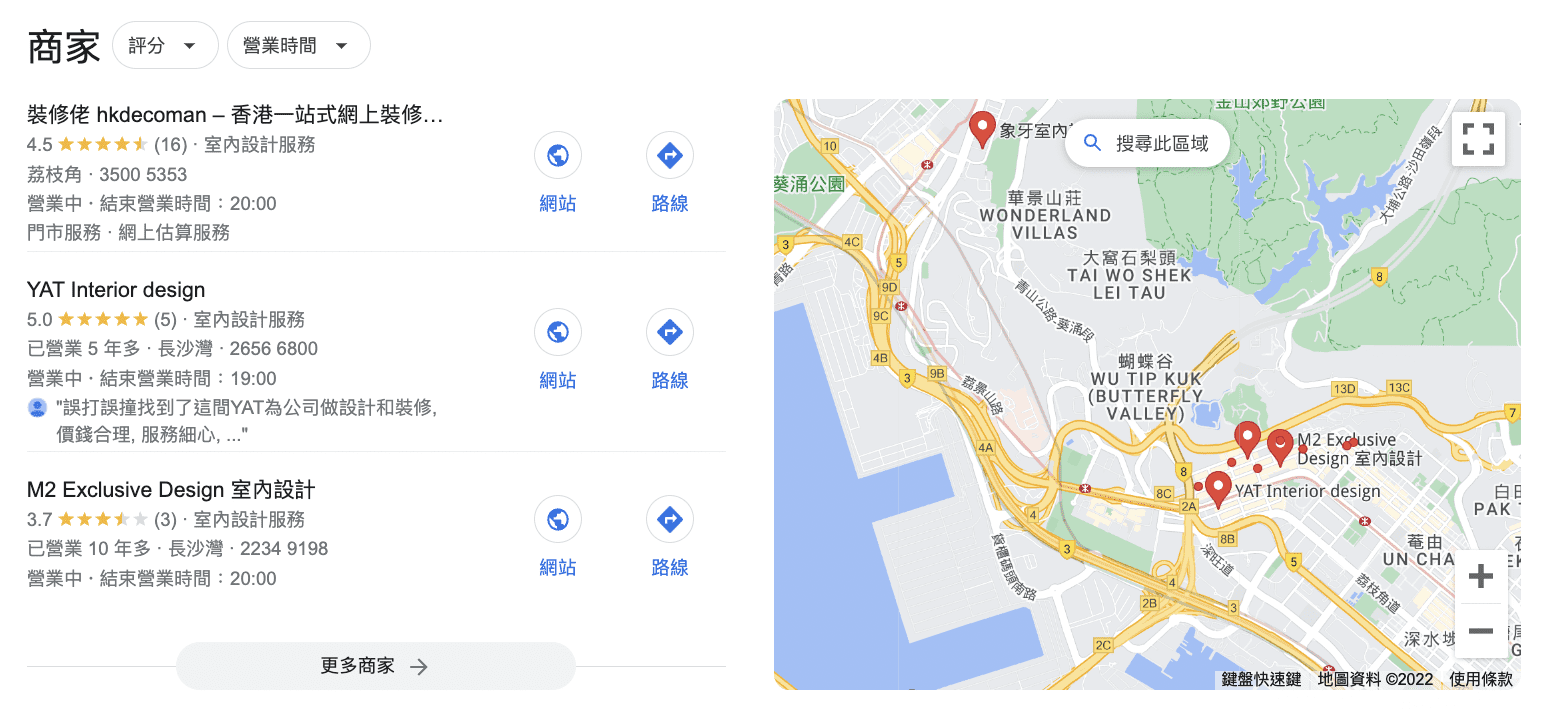 Merely setting up a GMB Account might not be sufficient to outcompete your competitors because customers are always going for the best choice they have, not the "fairly good" ones. Therefore, it is essential to make sure your GMB profile looks professional and fully optimized. Here are some elements you might want to look out for:
High-quality and identical photos of your business/service/product
Website links
Reviews/Rating from existing customers
Location
Opening Hours
Contact methods (e.g. phone number, email address, etc.)
Q&A Session (aka answered questions)
These could help the new customers who have not been exposed to your business to know more details about you and leave an impression on them. Moreover, GMB has two main posts that could help you effectively promote new products: "What's new" and "Offers". In "What's New", you could upload your new products' information to GMB, and the post will last for 7 days until it expires automatically. The other one, "offers" is used specifically when there is a time-limited offer on specific products. To seize more sales opportunities, remember to include call-to-actions, such as "Call Us Now", in your posts with nicely-shot photographs for your GMB promotions!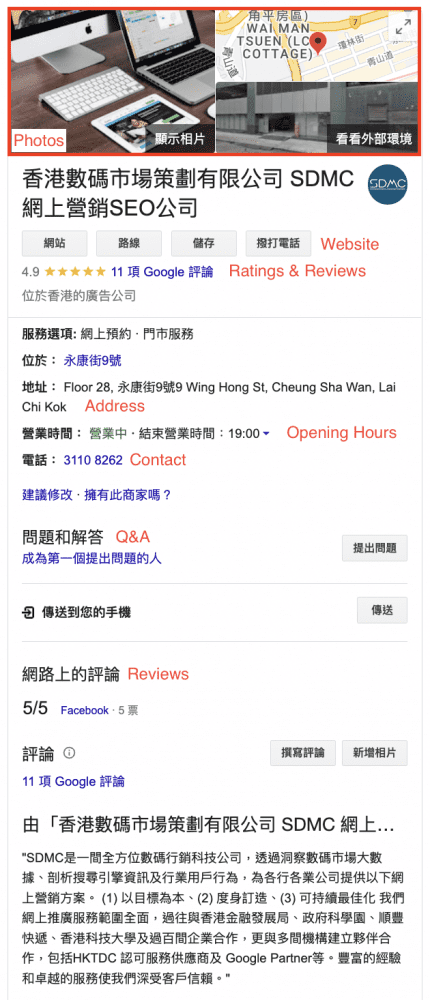 7. Email Marketing
Many might have misconceptions about email marketing, underestimating the power of this tiny, yet useful step in new product promotion. Email marketing is much more than just saying "hey, come buy my new products!". Not only does it help to keep your existing customers updated about the new product launches and maintain customer relationships, but it is also a good way to get your new product messages spread among the target customer group through the easy share function in emails. The recommendations and sharing in private done by the existing receivers to the potential customers is one of the important processes to generate "word-of-mouth", one of the loudest promotion voices for your products as the potential customers hear the new product from those who have a relationship with them.
Emails for businesses to promote new products could be mainly divided into three types: (1) announcements, (2) education, and (3) campaigns:
Announcements
Announcement is merely about telling your customers that there is a new product coming soon. It is widely used in businesses who have a relatively solid customer base with high brand loyalty. Another case is that businesses that have great product ideas send out cold emails or customized emails to collect email address lists to bring up potential customers' interests.
Education
For education, it is usually used to educate the customers about further details of the new products, letting them know more about the functions and features that might help them to go through the evaluation stage. They could be the follow-up emails sent to the customers who have shown interest in the new products.
Campaigns
For campaigns, they are the email that has the highest possibility to trigger purchase behavior of the customers, as they motivate customers with financial incentives and create a scarcity effect to urge customers to seize the benefits offered.
Email marketing not only helps increase your customers' loyalty but also brings up the awareness of your new products with small efforts through mass emailing. However, be careful that sending emails too frequently or making spam emails that bother your customers is definitely not a good choice. Consider your email content carefully and embed appropriate information in the emails that offer value to both you and your customers!
8. SMS Coupons
SMS coupons are also a good old method to get customers to move their first step in their purchase journey. The steps are simple. First, make a pop-up window on your website to offer a discount in exchange for their contact numbers.
Next, gather a list of potential customers who take the initiative to get the coupon and buy your products in the future. Done! You have collected a pool of highly interested customers! You could contact those potential customers when there is a new product launch and see if they would like to know more about it. It is surely better than blindly sending out promotional messages and waiting for people to respond.
9. Local Reviews & Testimonials
Imagine that a friend of yours has told you that product A is good and worth a try, while product B only has product descriptions given by the company which sells it. Which product would you try?
The majority would immediately go for product A - and that is the power of word-of-mouth.
In the decision process, apart from the decision-makers, which usually is the customer, there is an important role - the influencer. Influencers' opinions would affect the decision of the customers. The closer the relationship between the influencer and the decision maker is, the bigger effect the influencer's opinion is.
As compared to businesses, people tend to believe that reviews left by other online users (even though they do not know each other actually), are more genuine than the official information. This is because the customers interpret other users as "customers", who are more neutrally reviewing products provided by the companies, which are driven by profits in their perceptions.
The best way to promote your new product is to let the product speak for itself. If you are confident in your product's quality and believe that it offers value to your customers, encourage customers to leave a comment on the new products! It sure can help you to acquire more customers who are willing to try your products based on the positive reviews of other users.
Some common practices to encourage local reviews and testimonials are improving review sessions on your website, optimizing the review function on GMB, leaving a call-to-action message to the customers, or offering a free trial of the services/products to generate more reviews in the early stages.
10. Leverage International SEO
Is your target audience located in different countries? If so, leveraging international SEO must not let you down in terms of increasing your new products' exposure to the audiences you are targeting!
If you have heard of Search Engine Optimization (SEO), then you must be familiar with the benefits of doing it, such as increasing your business and products' online visibility and enhancing user experience throughout the customer journey.
International SEO is adopting special SEO skills to make your sites rank higher in search results of different countries. Some typical examples include:
Changing currency of products in different versions of landing pages
Changing languages on the entire site
Matching content with specific search intent that the users in that country truly care about
Changing domain ccTLD to the version that fits the region, for example, use .hk for Hong kong, .uk for United Kingdom
Having international SEO correctly implemented could help you to reach more target audiences and deliver suitable content to them according to the specific demographic segmentation characteristics.
11. Cross-selling & Upselling
Both Cross-selling and upselling are common marketing practices that take little cost. They are usually offering additional value to customers as the items that companies recommend to customers to buy are the products they would have needed in the first place.
On one hand, customers' needs could be better fulfilled. On the other hand, companies get to expose more product information to the customers with less effort.
Cross-selling is the practice to sell an additional product that is related to the original item. For example, when a customer is looking for a table, companies would probably cross-sell chairs as well as they are usually bought together. Not only it takes part in offline selling, but also in eCommerce. It is not rare that it is implemented on the checkout page as a "usually bought together" recommendation.
Up-selling is about selling upgraded products to the customers, which could offer a higher value to the customers. Upselling particularly increases the customers' satisfaction as the recommended products might match their needs better. An easy example is to upgrade original fries to large-sized fries.
Both techniques are bringing products, which the customers might have missed, to them and providing the needed features. After having a comprehensive and accurate understanding of your customer's needs, why don't you give it a try and recommend new products that might have brought more value to your customers?
12. Write Guest Posts
Blogs are powerful tools to promote your new products on the internet. According to the Daily Infographic, 77% of internet users read blogs online. Blogs are also usually an important component during the evaluation process of a customer's decision journey before they determine which product they choose.
Writing guest posts and having them posted on related blog sites is one of the effective methods to have quick access to a larger audience base if you have reached the right bloggers. Guest posts are written by you, but the blog would not be posted on your owned media, which are usually your official site of yours, but a third-party website instead. Writing guest posts as contributions to the bloggers' sites, and businesses gain awareness in return.
Who would be the best partners for guest posting? Well, there are a few things you should watch out for:
Bloggers' usual content should be relevant to your industry/product features (e.g. if you are launching a new bike, it would be best to guest post on a cyclist's blog)
The blogger's audience should be your target audience (Beware of their characteristics in terms of demographic, geographic, behavioral, and psychographic)
The blogger should have a good reputation among their circle
Your blog content should aim for offering value to target audience, instead of focusing on selling your products
13. Entry Pop-ups
What do you see first when you enter an eCommerce website?
If you did not have a pop-up screen set beforehand. Visitors might enter your website from different channels, including online ads, social media promotions, organic search results, directly entering your website's URLs.
No matter how they enter, there is a common point - they are interested in finding out something more about what they are interested in. An entry pop-up with eye-catching titles and graphics could increase the frequency of the new products' information being exposed to potential customers. It could easily raise their visibility, even if they are new launches. The pop-ups do not necessarily directly drive sales as other sales campaigns might have performed better in this aspect, but it is still a useful method to make new product announcements.
14. Influencer Marketing
Influencer Marketing has been a huge part of digital marketing. It evolves from the celebrity endorsement marketing strategy in traditional marketing. The channels of becoming a star are no longer limited to going under the physical stages' spotlights.
Ordinary people could also be an influencer online with highly accessible social media platforms. Content creators who have accumulated a certain level of followers and have the power to influence others' decisions are regarded as "influencers".
As compared to celebrities back in the day, the distance between influencers and the audience is closer as they could easily interact on the platforms. Influencers, on the other hand, could be even categorized into (1) key opinion leaders (KOLs) and (2) micro-influencers.
Key Opinion Leaders (KOLs)
They have a larger fan base, while they maintain a good reputation in the industry, They are either experts who have rich experience in the specific fields or well-respected and favored people. However, they might interact with their audience less frequently.
Micro-influencer
They might have more frequent engagement with their audience and maintain closer relationships with them. They are able to reach a niche target group and have interactions with them.
Try to identify the influencers whose opinions could easily make an impact on the purchase decision of your target customers and reach out to them. When a new product is launched, these influencers could be a great source to reach a large audience base and gain the potential customers' affection towards the new products as the influencers are associated with your products through influencer marketing.
15. Customer Loyalty Programs
Last but not least, customer loyalty programs are one of the evergreen marketing practices that bring your existing customers to make a purchase again.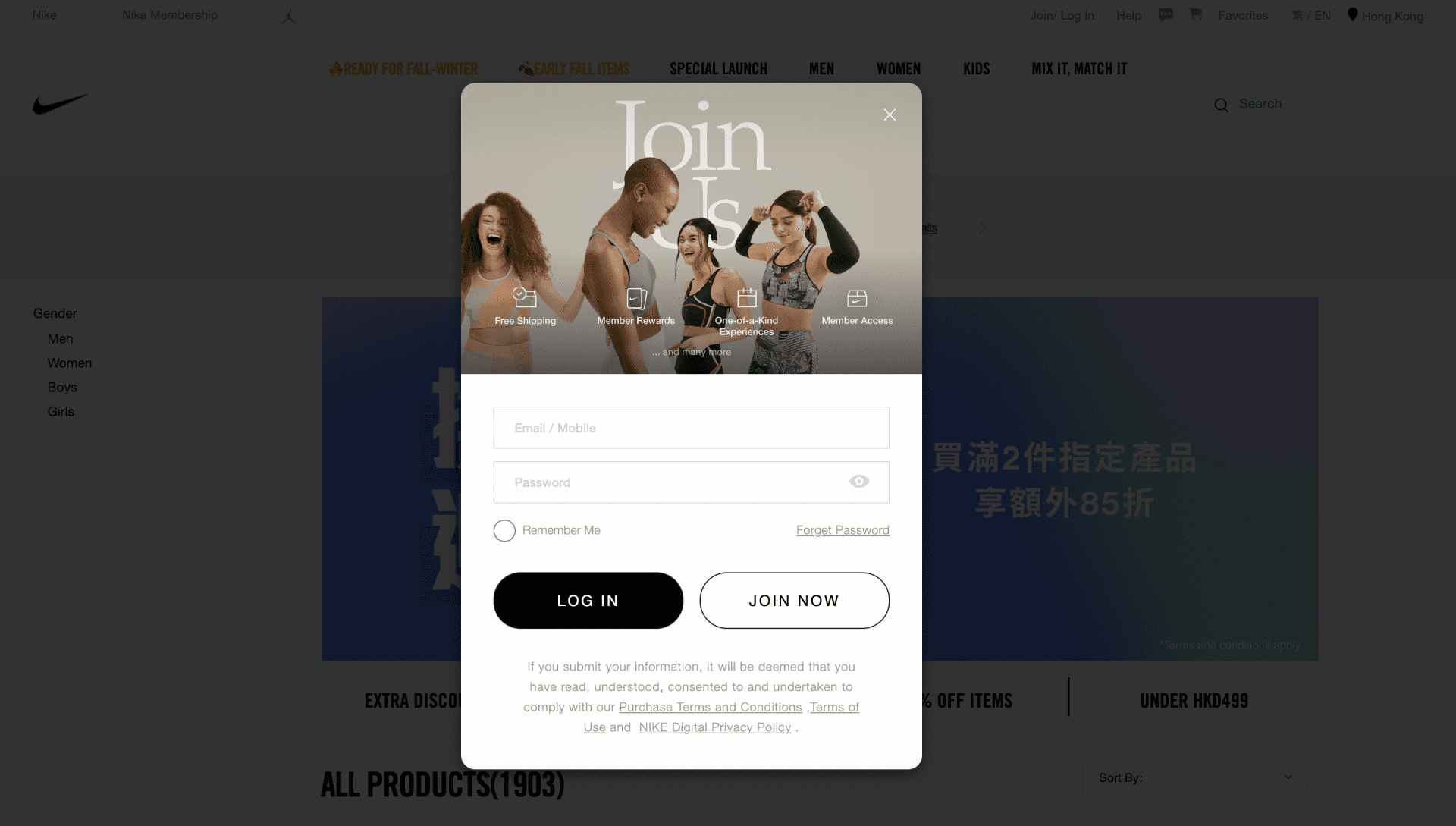 It takes time to build a concrete, attractive loyalty program, but it is definitely worth doing it. These programs not only greatly boost your customers' stickiness to your brand, but also would encourage more purchases from loyal customers.
As stated in the 80/20 rule in the marketing field, 80% of the sales are driven by 20% of your customers. The customers who could truly bring you the highest business value are very likely to be the loyal customers who would return to buy again and again. It is also very well-known that the cost you spend on a returning customer is largely lower than acquiring a new customer.
Customer loyalty programs have been very helpful to businesses that wish to keep their customers returning and become more loyal to the brands by offering more member-exclusive benefits to them.
In customer loyalty programs, the information about a new product could be spread quite easily through the inner communication channels within the members' community.
Businesses could make the new product trials one of the benefits to the members and attract them to know more about it. The customers have a higher intention to try the new products as it is perceived as a benefit to the members only and they trust the company would offer high-quality products if they are loyal to a brand. It is likely that they would become the first batch of customers who are willing to support the new product launch.
Also, loyal customers would share information with their friends who might also be interested in the new product, maximizing the effect of the new product promotion.
How SDMC can help
When it comes to product promotion, it is not only about making advertisements and then waiting for your customers to appear. It requires advanced experience in customizing suitable content for specific strategies, coupled with the carefully-selected channels which helps you to reach the right target audience.
SDMC, as a leading digital marketing agency in Hong Kong, offers a wide variety of online promotional services including but not limited to local and international SEO、 web design & development、 micro-influencer marketing、 social media management


Talk to our experienced product promotion specialists and accelerate your business's growth now!